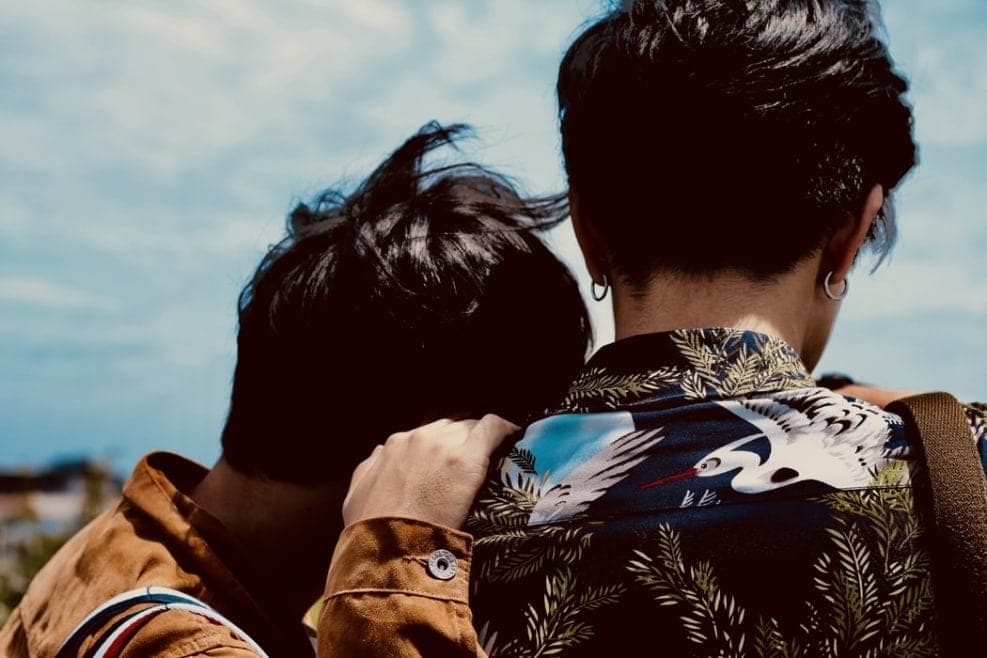 Anal guide – how to choose the right sex toy for anal sex
Category:Guides, Sex & desire
For those wanting to explore anal sex with the help of a sex toy, there is everything from small anal plugs to larger anal dildos to browse through. But what do you need to think about and which one should you choose? Welcome to RFSU's guide to anal sex toys.
Different sex toys for the anus
Many people are curious to try out anal sex, but for those who aren't used to it, it can be difficult to choose from the wide range of anal plugs, dildos and vibrators. To find the right sex toy for the type of anal sex you want, it can be good to start by thinking about what type of anal sex you would use your toy for.
The anal plug kit contains anal plugs in different sizes to try out.

Anal plugs in different sizes, materials and colors
Will anal sex be a complement to other sex or be the main act itself?
For beginners and those who want anal stimulation while having other types of sex, an anal plug is a good choice.
Anal plugs come in many different sizes, and if you're unsure of which size to choose, you can invest in an anal plug kit.
They contain anal plugs in several sizes so you can try them out. Start with the smallest size and then explore and gradually test the larger sizes.
Not only can the size vary, but with us you'll find anal plugs in different colors, shapes and materials. If it is important to you how it looks, there are anal plugs in all sorts of colors or with sparkling stones. There are also anal plugs decorated with tails if that's what you like.
At RFSU, you will also find anal plugs made of steel and glass. You can get extra stimulation from these by cooling them down or warming them up. Or, if you like the feeling of pressure and expansion, there are anal plugs that can be filled with air and adjusted to the size that is the most comfortable for you.
All butt plugs should have a wider base to prevent them from sliding up into the body. Those who use anal plugs with a smaller stopping function, for example, those with stones at the bottom, should be extra careful not to press in too hard. If you are primarily looking for a toy to penetrate someone or be penetrated with, an anal plug is not the right toy. In that case, it is an anal dildo you should choose.
Anal dildos for penetration
An anal dildo suits those who want to be able to thrust their sex toy in and out, and who want penetration itself to be the focus. An anal dildo is often longer than an anal plug and specially adapted for use during anal sex. You can find everything from ribbed anal dildos to varieties that are curved to provide extra prostate stimulation.
There are also strap-ons for pegging for those of you who want to be able to penetrate your partner anally in a new way. If you are looking for a dildo to use on your own, a version with a suction cup is a good choice. They easily attach to any smooth surface, making them perfect for solo anal sex!
Anal vibrator for powerful stimulation
An anal vibrator suits those who like powerful stimulation and think that vibrations add that little something extra to anal sex. Anal vibrators come in all sorts of variations to suit all body types. You will find everything from simple vibrating anal plugs to more advanced vibrators that are specially designed to stimulate the prostate.
If the perineum is your most sensitive area, there are vibrators specifically designed to provide stimulation there. Or why not let your partner take control with a remote-control vibrator?
Anal beads can provide stronger and more intense pleasure
Anal beads are suitable for those who enjoy the feeling of the anus opening and closing. Anal beads are balls of different sizes that sit on a band or a rod. Usually the balls are smaller at the tip and then get bigger and bigger. By slowly pulling out the balls one by one, the anus is stimulated, which alternately opens and closes. Using anal balls that you pull out while reaching a climax can give a stronger orgasm and more intense pleasure.
The balls can be used both alone and together, and for those who want to be able to use them during masturbation, there is a smart variant with a suction plug.
Clean and stimulate with an anal shower
An anal shower is used to squirt water into the rectum to clean it before anal sex, but it can also function as an anal sex toy. There are simple anal douches for cleaning and variants with multiple nozzles that can also double up as sex toys. Regardless of which one you choose, remember to always use lubricant and not to rinse too often. Otherwise, you risk upsetting the bacterial balance in the gut.
---
5 tips: How to use sex toys for the anus
Think about what you are after. Should the anal sex be a complement to other sex, or should it be the main act itself? For those who want anal stimulation while having other sex, an anal plug is a good choice. For those who like anal sex to be the focus, an anal dildo works better.
Are you used to anal sex or not? If you are used to anal intercourse, you may want to choose an anal dildo, while a smaller butt plug may be a good choice for the beginner.
Are you looking for a product that is specially adapted for the prostate? In that case, it is an anal vibrator you should choose for maximum stimulation. There are also anal dildos with a special bend that makes them easier to access the prostate.
Are you going to use the toy alone or together with others? For those who want to have their hands free when masturbating, there are both anal beads and anal dildos with suction cups.
Always use lube, no matter which sex toy you choose. The anus does not produce its own moisture, so lubricant is a must. It is also important to clean your toys after each use. Use soap and warm water or a sex toy cleaning spray.
Last updated: 2023.06.07