We believe in a better world
We have been fighting, since 1933, for a world where everyone is free to express their sexuality, love who they want to, and have the right to decide over their own bodies.
But we know it won't happen on its own.
Therefore, our operations strive for the equality, diversity, and the stronger human rights we want to see in society. Today it is called sustainability work, but when we were founded on these principles in 1933, there was no such word for it. For RFSU AB, it means taking responsibility and implementing sound business development to ensure that our owners, the RFSU Federation, will continue to be given the opportunity to create change. As necessary as RFSU AB was in 1933, we are just as relevant today. All profits from our sales go back to our owner, the RFSU Foundation, whose work is focused on sexual and human rights.
I dream of the day when all children born are welcome, all men and women are equal and sexuality is an expression of intimacy, tenderness and pleasure. ELISE OTTESEN-JENSEN, RFSU FOUNDER, 1933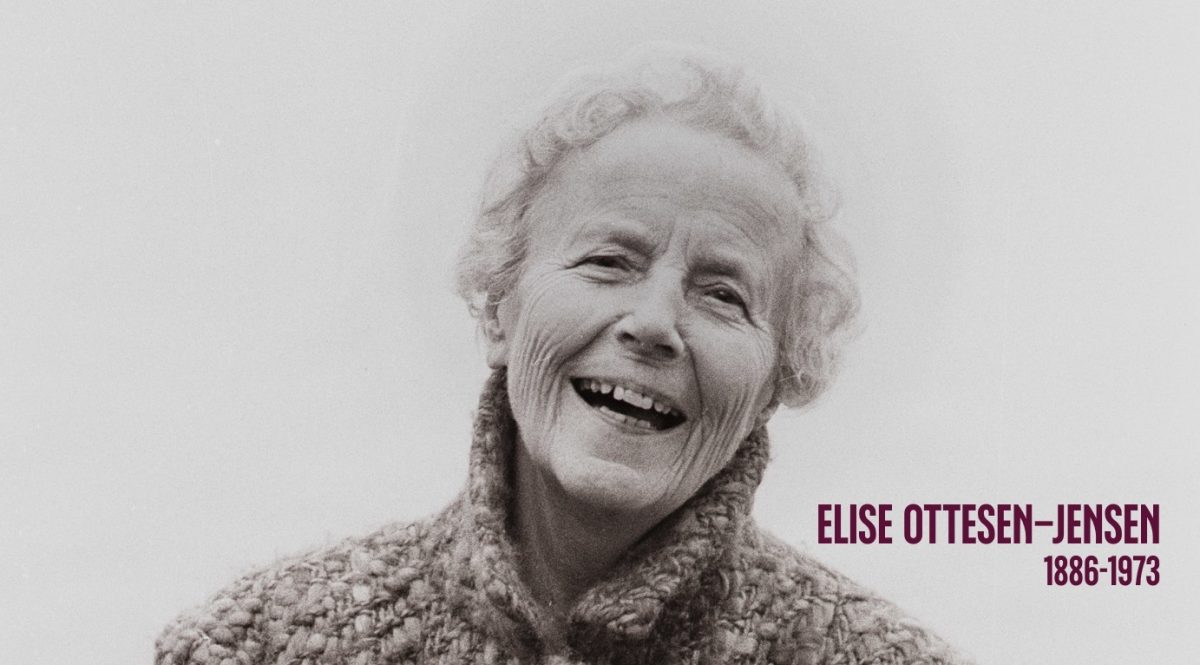 Our sustainability work is based on the UN's global sustainability goals built on three pillars.
These goals are inseparably integrated with each other and encompass three dimensions of sustainable development; economic, social and environmental.
In order to work professionally and methodically with our environmental sustainability goals, we have chosen to collaborate with Worldfavor. Worldfavor is a global company that helps its customers measure, follow up and act on their ongoing sustainability work. We work in line with the Global Reporting Initiative (GRI) for increased transparency and insight, where the Greenhouse Gas Protocol is a global standard and part of GRI for reporting the organization's greenhouse gas emissions and environmental impact.
The will and the power to change
The people who buy our high-quality, safe products, are therefore simultaneously supporting our owners' continued work for sexual and human rights both at home and around the world.
Our work involves educating and building knowledge about the right for everyone to decide over their own body, sexuality and identity. And knowledge and the opportunity to protect yourself against sexually transmitted diseases, unwanted pregnancies or maternity care. But it's also to enable knowledge building via research, clinics and field work and to focus our work where it is needed most, through close cooperation with society, the state and local municipalities. So, when you buy condoms, lubricants, pregnancy tests, a sex toy or other products like, for example, for intimate shaving, you are contributing towards RFSU's work in the Nordics and around the world. Please read more about concrete examples of how RFSU products make a difference!
Our business is run with the goal of making as large and sustainable a contribution as possible to that purpose. Therefore, RFSU AB is not only a company that provides the market with user-friendly, inclusive and safe products, but also a source of information and involvement in the fight for sexual rights.
We demand decent working conditions, health, safety, gender equality and economic growth throughout the production chain, by continuously working with risk assessments, audits, following up our code of conduct and our compliance with accepted regulations.
Sustainability through positive and circular products
In the same way that sexual rights are an RFSU core issue, so too is the environment. Therefore, RFSU AB has long been working to minimize the environmental impact of our processes, products and packaging. At our factory in Hälsingland, our innovation work continues to reduce our footprint, product by product, by choosing more sustainable materials and ingredients, and design and packaging, with the goal of improving the circular flow.Therefore, we carefully review the materials our products and packaging are made of, as well as how they are designed, manufactured and used. We work to ensure that no materials are incinerated, but instead remain part of a circular material cycle. We are continuously reducing our environmental footprint by regularly evaluating our processes, by, for example, choosing lighter packaging, with smaller volume and the right material for increased recycling. Our goal regarding transport is to reduce our CO2e emissions in absolute terms by 75% by 2030 and at the same time maintain our business growth. This way, we are ensuring that every decision we make is to support our work for sexual and human rights – for your, my, and everyone's freedom.
FOR THE FREEDOM OF EVERY BODY SINCE 1933